Achieving Goals
BrightPlan Founder Marthin De Beer Nominated for Innovator of the Year
Personal frustration leads to financial services innovation.
September 04, 2018 •
3 minute read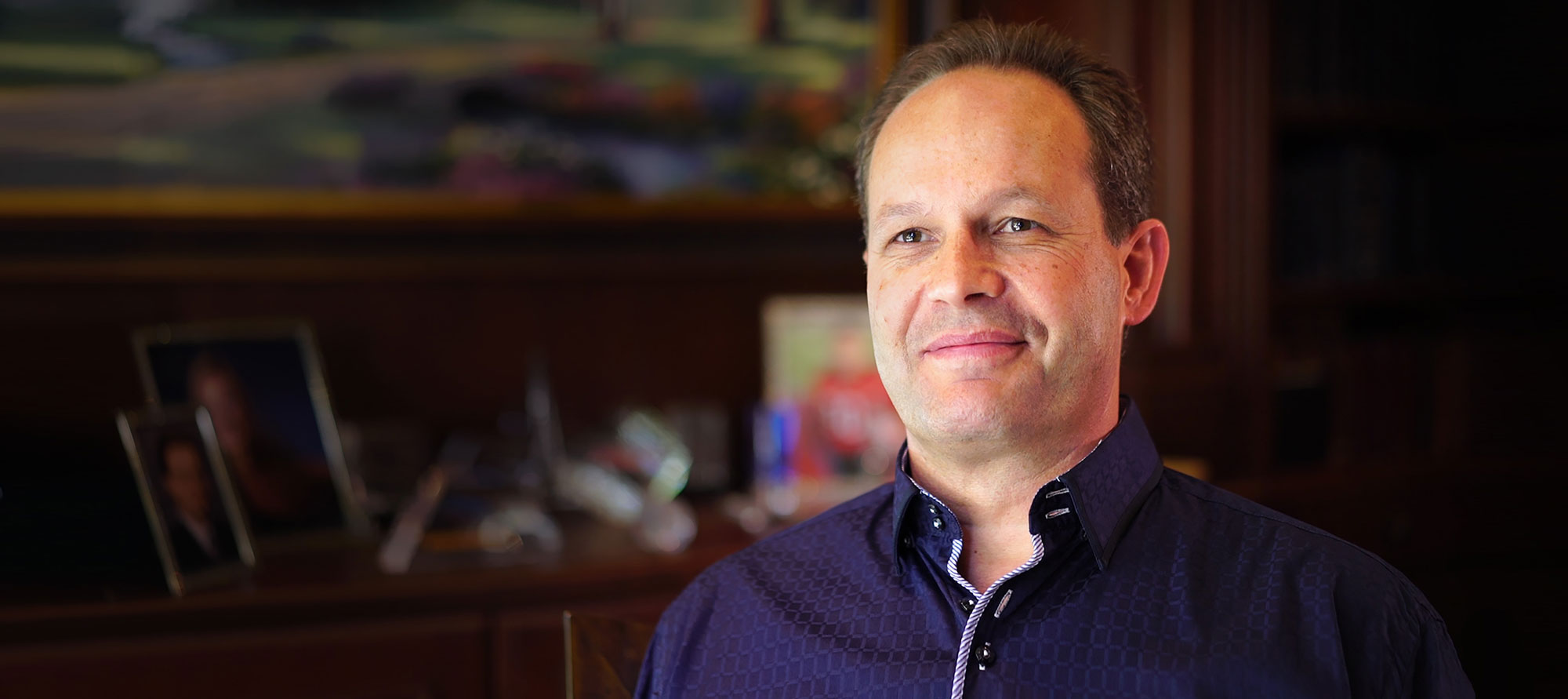 Sometimes it has to get personal to force thinking outside the box. Marthin De Beer had become personally frustrated in searching for reliable, conflict-free financial advice for his family. He created BrightPlan in response to his own experience after receiving financial advice that was clearly not in his best interest.
As a senior executive at a Fortune 500 technology company, Marthin knew there could be a better way. So he founded BrightPlan with a team of Silicon Valley tech experts and acquired a stake in one of the leading Registered Investment Advisors (RIAs) in the country to add proven wealth management expertise to the team. A new digital financial advisor and planning technology platform was born.
Now, we are excited that Marthin De Beer is a finalist for the Innovator of the Year at the WealthManagement.com 2018 Industry Awards. This award honors outstanding achievements by individuals who, "led the development of new initiatives to help advisors run a better business, enhance service to clients, change how advice is delivered and help transform the wealth management industry for the better this past year."
How A Family Health Crisis Turned Into Financial Frustration
At the heart of BrightPlan is the fundamental belief that everyone should have access to good financial advice in their best interests. You shouldn't have to be wealthy to reach financial goals at different stages of life and get reliable, objective advice along the way.
After a successful 20-year career at Cisco, one of Silicon Valley's cornerstone technology companies, Marthin stepped away from his senior executive role to care for a family member in ill health.
During this time, he reflected on his family, his career and their goals for the future. Distance from the demands of work brought clarity, and his research showed that health and finances affect everyone, and financial stress often leads to health issues.
Like many successful executives in the corporate world, Marthin had achieved financial success, but was not receiving financial planning advice aligned to his best interests. He wanted a long-term plan to enable him to joyfully embrace his dreams. A renewed determination came to make a plan for his family covering their finances and the goals they had set but not yet accomplished.
The health crisis was overcome. But the financial frustration was just beginning. His level of wealth gave Marthin entrée to elite financial management firms. He experienced first hand, working with multiple financial advisors, that their approach was often tainted with high fees and mis-aligned incentives. There had to be a better way.
A Better Way to Deliver Financial Advice
Marthin did his own homework. He discovered that the type of advice he desired was available through experienced, fee-only RIAs. He also discovered most RIAs only advised those with at least half a million dollars to invest, or willing to pay thousands in fees for a detailed financial plan.
Many people just starting their career and anyone with moderate financial resources was faced with being a DIY money manager, or receiving advice that might not be aligned with their goals.
Good advice leads to better outcomes, and Marthin knew that the recent growth of cloud services and powerful mobile devices could place a personal financial advisor in your pocket. Fiduciary advice could be accessible, personalized, and cost-effective for anyone.
A dream was born to create a hybrid solution, technology that would help people plan for their most important life goals, invest to achieve them, and track their progress along the way. Plus, clients would have access to financial advisors when they needed them for additional expertise and peace of mind.
BrightPlan Makes Financial Technology History
Marthin and his partner became the angel investors in BrightPlan, he applied his technology background to build a team of experienced tech leaders, secured Series A funding in Spring of 2017, and acquired a stake in Plancorp, one of the nation's top financial planning firms.
The result is BrightPlan – a technology platform capsulizing Plancorp's 30 years of financial planning experience and offered to everyone at a fraction of the cost of most RIAs.
Before launching in late 2017, BrightPlan became the first digital advisor to be certified by the Centre for Fiduciary Excellence (CEFEX) assuring clients that our investment advice follows best practices to always act in our clients' best interests.
Inspiration. Aspiration. Innovation.
Marthin often says that he wants to inspire and guide people. What began as frustration led to the inspiration to create a better approach to personal financial planning. We all aspire to certain life goals for travel, homes, retirement, and more. Yet access to personalized, responsible financial advice was out of reach for many. Not anymore. That's innovation.
Congratulations to Marthin De Beer for this groundbreaking nomination and the recognition of his efforts by the financial industry.