How Total Financial Wellness Can Enable a More Productive, Engaged and Loyal Workforce
webinar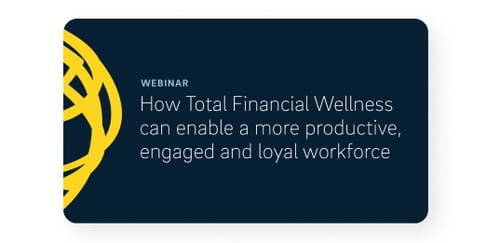 If your employees are feeling a new level of financial stress as a result of the pandemic, they're not alone. Managing emergency savings, adjusting budgets and spending to preserve cash, or revising estate planning are just a few of the things that make this one of the most challenging financial situations they will encounter.
View this on-demand webinar as Neha Mirchandani, CMO and Jeff Clark, VP of Client Success at BrightPlan share how a Total Financial Wellness solution can support your employees and address these top of mind challenges. You'll also learn about:
The market trends and challenges driving the need for Total Financial Wellness
The five pillars of Total Financial Wellness and their benefits for both your employees and your company
How BrightPlan can help and see a demonstration of our digital platform
Times like these are moments that matter to employees. Watch now and learn how to enable your workforce to be more productive, engaged and loyal.