Live well now, while planning for the future
Life is complex, planning shouldn't be
Small changes, long-lasting impact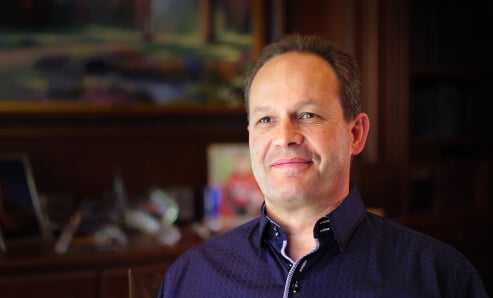 Be Accountable
Stay true to your word, do as you say you will.
Be Honest
If you don't agree or see something wrong, speak up.
Be Passionate
Care for our customers and they will respect us for it.
Be Frugal
Invest in things that will have the biggest impact.
Be Trustworthy
Build trust because our success depends on it.
Be Fun
Enjoy work, have fun, and don't take things too personally.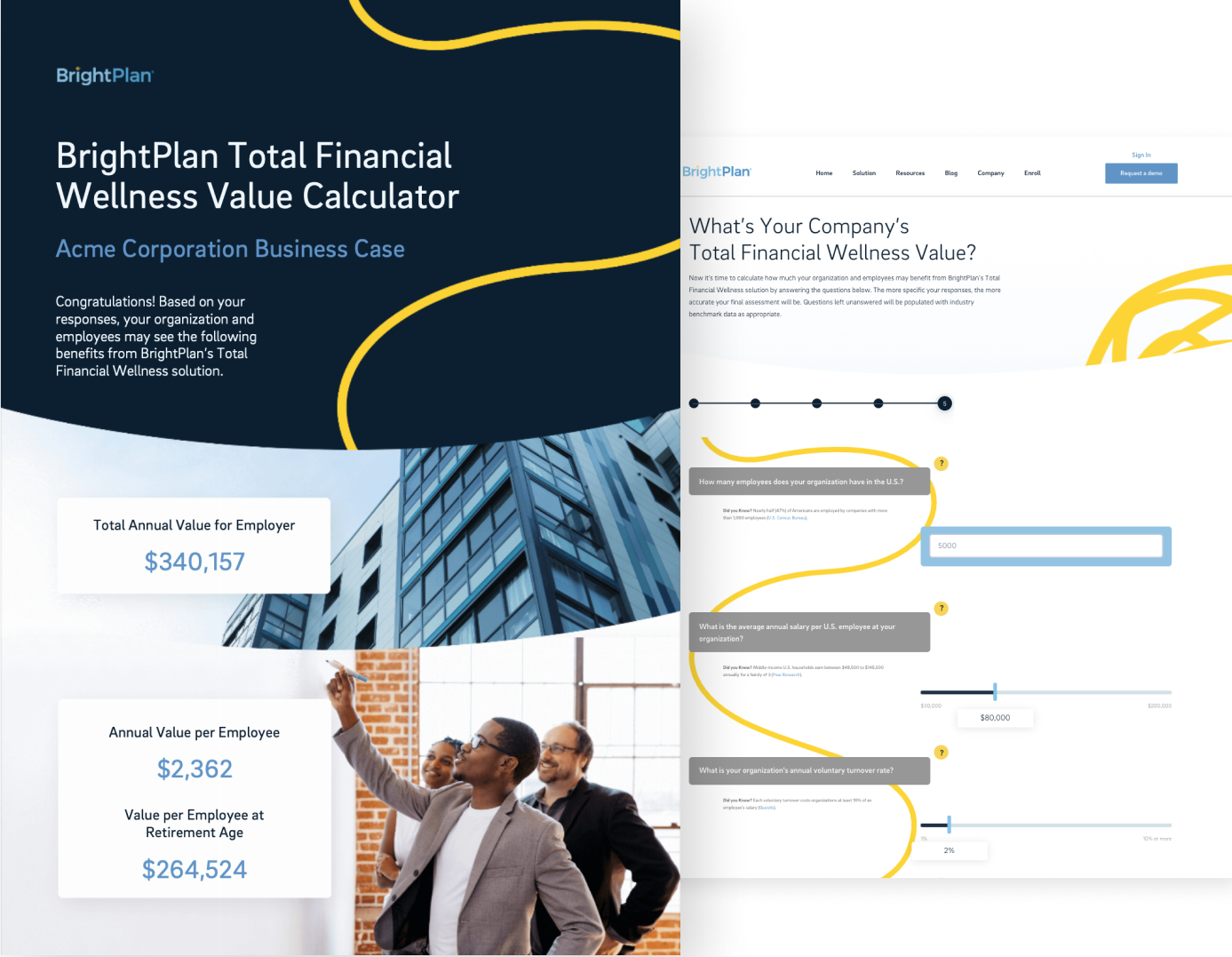 Total Financial
Wellness Value Calculator
On average, a company with 5,000 employees sees $340,000* in potential annual value from
BrightPlan. See how you compare.
*Disclosure: Assumes a 5,000-employee technology company with an average salary of $80,000 and a 2% annual turnover, with a 3% reduction in costs associated with healthcare premiums, payroll taxes, turnover, absenteeism and delayed retirement