Financial Planners
Personalized advice from experienced financial planners trained in your company's benefits and equity compensation offering
Unlimited access to financial planners held to the fiduciary standard
Employees have the option to work with a dedicated financial planner or the first available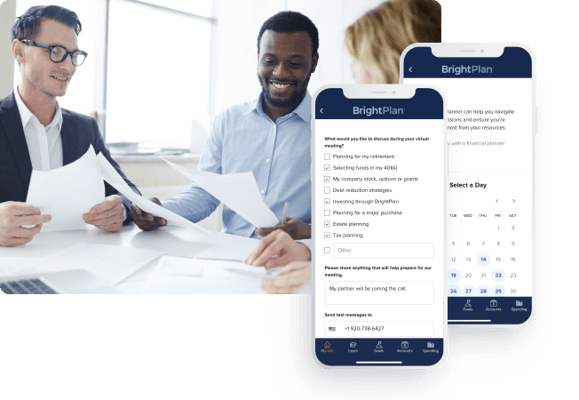 Financial planners are full-time employees (either of BrightPlan or an in-country financial advisory firm), subject to in-country regulations and compliance programs for your peace of mind
Employee data stays in BrightPlan and financial planners work in conjunction with the digital app to provide guidance
Financial planners provide advice based on real-time data in BrightPlan
Global support through in-country financial planners
More than 55% of financial planners are women or people of color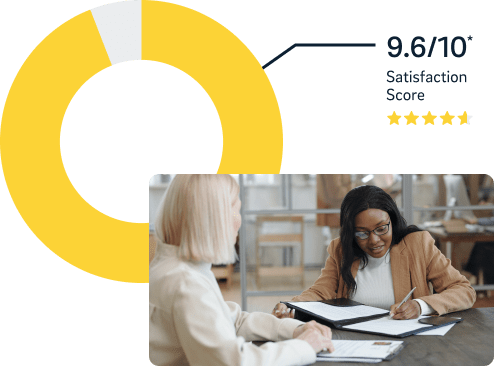 BrightPlan is the first financial wellness solution certified by CEFEX for fiduciary excellence. BrightPlan financial planners are required to act solely in employees' best interests when offering personalized advice. They do not sell products nor receive commissions.
Background & Expertise
BrightPlan's financial planners share similar backgrounds to the employees that they serve. More than half are women and people of color. We also offer support for Spanish-speaking employees.

Our financial planners have expertise in the following areas: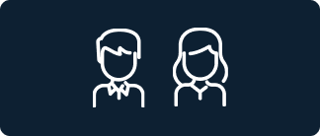 Benefits optimization and decision support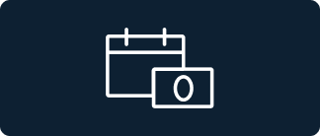 Equity compensation planning
Life event and transition planning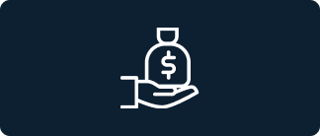 Budgeting and money management
The BrightPlan Difference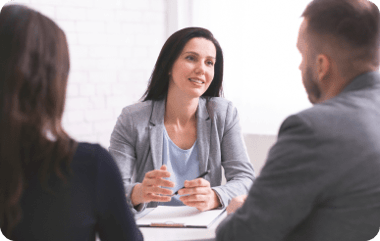 Experienced and Compliant
BrightPlan financial planners are full-time employees that are held to the fiduciary standard, are subject to robust compliance oversight and adhere to best practices. So you don't need to worry about your employees being sold products or having a poor experience.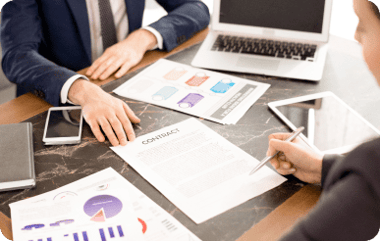 From paying off debt, saving for college, to planning for retirement, BrightPlan financial planners can help your employees prepare for their big life events.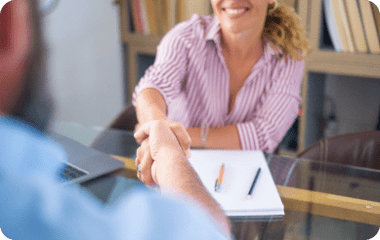 BrightPlan financial planners are trained in your company's benefits package and can advise employees on Total Rewards, benefits optimization, equity compensation, taxes and estate planning.
Learn more about BrightPlan's integrated digital app and financial planner solution
Download Brochure
Disclosures:
*Satisfaction score is based on post-planner call client surveys as of April 2022.
US financial planners may be employees of BrightPlan or employees of one of our strategic partners in a sub-advisor capacity. Non-US Financial planners are employees of our strategic partners.
BrightPlan is certified by the Centre for Fiduciary Excellence, LLC ("CEFEX") as having met their standards for Fiduciary Practices for Investment Advisors.
Total Financial Wellness
Value Calculator
On average, a company with
5,000 employees sees $340,000*
in potential annual value from BrightPlan. See how you compare.
*Disclosure: Assumes a 5,000-employee technology company with an average salary of $80,000 and a 2% annual turnover, with a 3% reduction in costs associated with healthcare premiums, payroll taxes, turnover, absenteeism and delayed retirement