4 Things Women Want in the Workplace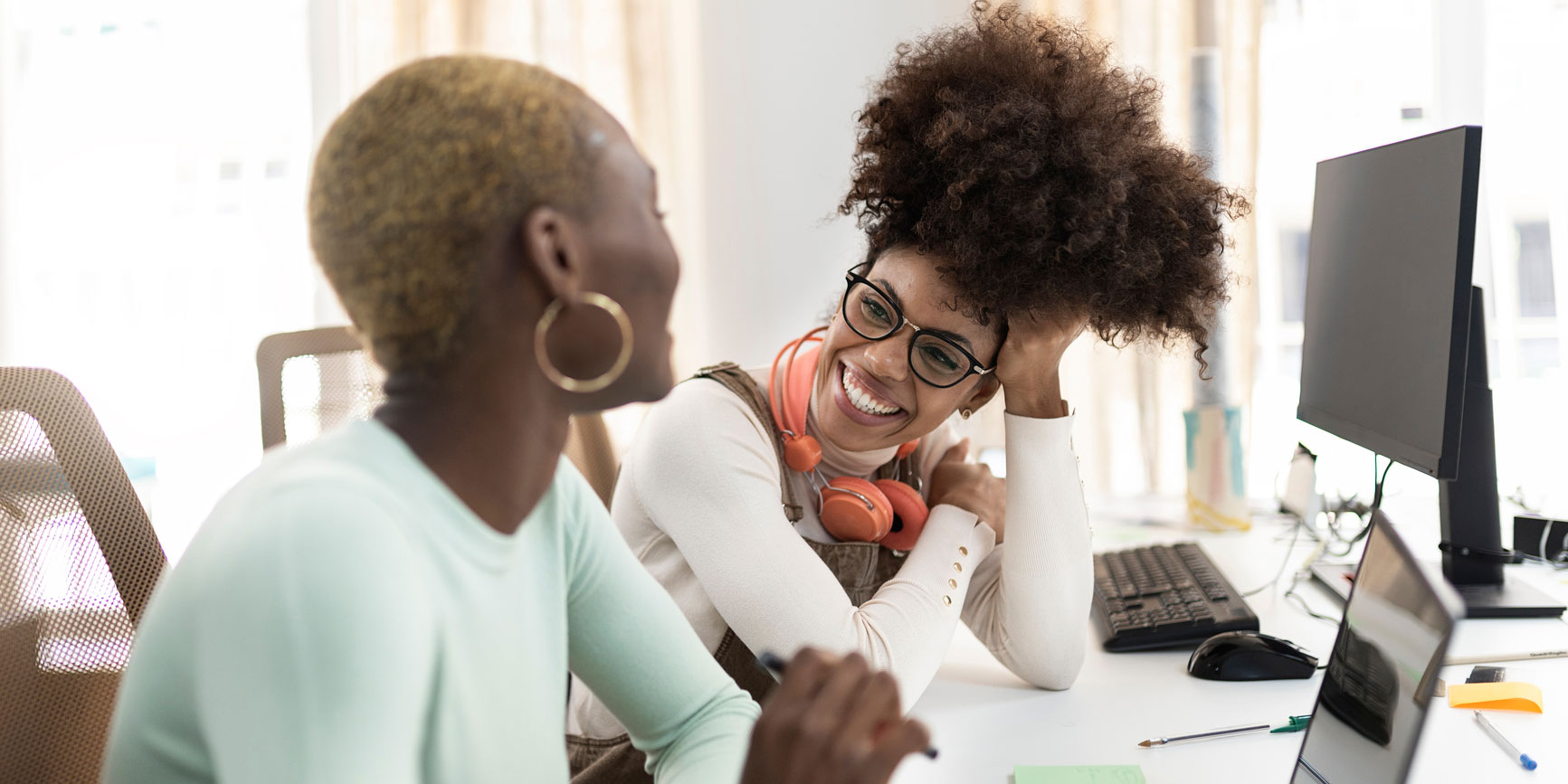 Over the past several decades, women have made important gains in representation in the workplace, now making up 57% of the U.S. workforce. However, women are taking on extra responsibilities that go largely unrecognized and are experiencing stress and burnout at a much faster rate than men. According to McKinsey, compared with men at the same level, women are doing more to support their teams' well-being and advance diversity, equity, and inclusion efforts. This extra effort, coupled with other demands, is leading to increased rates of stress and burnout. One third of women have considered taking a step down in their career or leaving the workforce entirely this year, compared to one in four just a year prior.
The past two years have highlighted the importance of employee well-being, with many organizations prioritizing initiatives to help employees weather the pandemic. An increased focus on employee well-being is critical to keeping women in the workforce and can lead to better outcomes for both employees and employers. Here are four benefits that can help the women in your workplace thrive.
Flexible Working Arrangements
As the country moves toward a post-pandemic phase, more employees, particularly women, are seeking long-term remote work arrangements. Women with childcare needs are 32% less likely to leave their job if they can work from home, compared with those who don't have access to remote work. While many women want to work remotely, they worry about missing opportunities for advancement if they're not physically present in an office. A lack of face-time with colleagues and managers can negatively impact opportunities for promotion and ultimately stall careers. In remote and hybrid arrangements, it's important to make sure all employees have equal opportunities to get ahead.
Leadership and Growth Opportunities
In the U.S., there's an underrepresentation of women in leadership positions. Only 24% hold C-level executive roles and there are far fewer women than men in mid and senior level management roles. Some women have expressed hesitation to accept leadership positions for fear of getting "glass cliff" positions in which they have a high likelihood of failure. However, this doesn't mean they don't want to advance. Organizations should prioritize the advancement of all employees and take measured action to train and mentor women, establish an inclusive culture, offer parity in pay, and provide real growth opportunities.
Mental Health Benefits
Employee stress is at an all-time high. Notably, more women (62%) than men (52%) reported feelings of stress on a daily basis, likely due to increased caregiving responsibilities and greater financial uncertainty spurred, in part, by working in industries most disrupted by the pandemic. Women in senior-level jobs, who have long-reported feeling a need to work harder than men, are now burning out at a higher rate — 39% compared to 28% of men. Stress not only can lead to decreased workplace productivity and engagement but also adverse health effects, increased missed workdays, and higher healthcare costs. Offering mental health benefits, including employee assistance programs and stress management resources, can help women cope with increasing stress and burnout.
Financial Wellness
Women earn about 20% less than men, on average, and make up the majority (58%) of low-wage earners. Additionally, women feel 23% less confident than men about investing and wealth building in general. With the financial stress caused by COVID-19, women are realizing the importance of financial wellness and are looking to their employers for reliable financial information. In addition to financial education, it's important to empower and support women in achieving their financial goals through budgeting and tracking tools, investment capabilities, and access to financial planners.
Financially secure and confident women tend to be more productive and engaged. Creating an inclusive culture where women are supported to do and feel their best will go a long way in creating a workplace where all employees, and the company, thrive.