BrightPlan's Approach to Work from Anywhere: Insights and Lessons Learned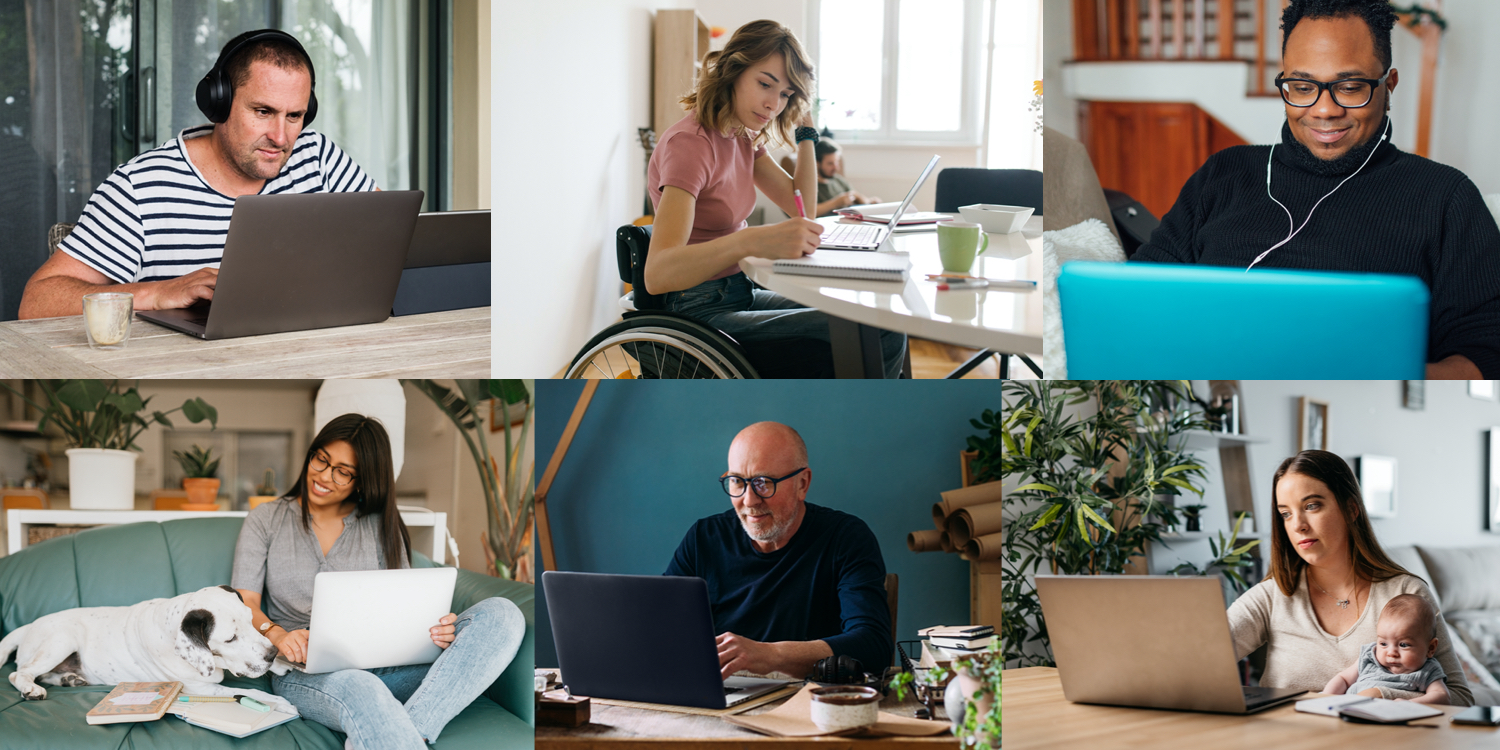 As COVID-19 took over our personal and business lives earlier this year, we responded like many other companies―by having our employees work from the safety of their homes. In September, six months into the pandemic, we decided to make this arrangement permanent and implement a Work from Anywhere model. Many companies from Salesforce to Google have expanded their remote work options, and the number of businesses choosing this path will only grow. With this in mind, I wanted to share some insights and lessons learned from our experience at BrightPlan, for those considering this for their company and employees.
BrightPlan & Remote Work
Remote work is not new to us at BrightPlan. I founded BrightPlan four years ago in 2016 based on a virtual operating model. A year later, we rented a co-working space and adopted a hybrid model: two days a week in the office and three days remote.
Prior to BrightPlan, I led Cisco's video and collaboration business. We had a vision of a digital-first workplace where you didn't have to commute to the office or travel thousands of miles for an in-person meeting. It has taken COVID-19 and 10-15 years to get us to realize this vision of a new world of work that is truly about talent and not location―Work from Anywhere.
When COVID-19 hit, BrightPlan had no trouble transitioning to a fully remote workplace because we already worked from home more than half the week with all of our processes, systems and policies in place. Then came the summer with no end to the pandemic in sight. Many employees were anxious and overwhelmed by the uncertainty and major life plans like weddings, retirement, and family gatherings were postponed or canceled. Others had difficulty balancing their child's home learning and work. During this time, some BrightPlan employees sheltered in place throughout the country to be with their families. As the pandemic reeled on, employees increasingly wanted the opportunity to move out of our home base in Silicon Valley for a better quality of life. Most were also not ready to go back to the office until there is a vaccine for the virus.
In September, BrightPlan formally launched our Work from Anywhere model. Employees can now work from anywhere in the United States without being impacted by compensation adjustments should they decide to relocate to an area with a lower cost of living.
Our employees enthusiastically embraced this model, which gave them the certainty needed to plan their lives for the near future. It has also had a positive impact on our business with improved employee productivity and access to talent across the United States. During this time, we tripled our customer base and pipeline as well as doubled enrollments in our Total Financial Wellness solution. Work from anywhere has been a great shift for us so far.
Here are some of the lessons learned from BrightPlan going fully remote:
1. Trust & Empower Your Employees
Successfully transitioning to an all-remote workplace is all about trust and empowerment. Trust your employees to do their jobs well and they will reward you for the confidence with strong productivity and results. The pandemic has burst the bubble on the myth that employees sitting at their desks equals work getting done. Employees don't need to be in the office to be productive. We need to progress beyond this mindset and embrace the new world of work now that is centered on employee trust, flexibility, and work-life integration.
Trusting and empowering your employees means supporting them with what they need to do their best work. A remote and flexible work model is key to a successful business and personal life.
2. Expand Your Talent Pool
BrightPlan's remote work model has opened up our accessible talent pool considerably and makes us more attractive to top talent. Before going fully remote, we recruited locally in Silicon Valley and had to compete with countless other companies in one of the most competitive markets in the world. For example, for a key role, it took us over six months to find the right talent, and then the perfect candidate happened to live in the Midwest. They would only consider joining BrightPlan if the position was remote. We would not have been able to bring them on board if we didn't support remote work. With our new work from anywhere model, we have opened up our options significantly and expect future employees to come from anywhere around the country. In addition, once it is safe to do so, we plan to get the team together in person on an ongoing basis for strategic planning and group activities.
3. Enable Employees to Live their Best Life
Our work from anywhere model has been well received by our employees. The majority support going fully remote, especially with the pandemic looming on. A recent global survey by Slack found that knowledge workers are generally more satisfied with work from home than in the office, with only 12% of respondents preferring to go back to the office full-time.
A work from anywhere approach also empowers employees to live their best lives. For example, one of our employees recently got married and moved to their dream state of Idaho to start a family. Another employee moved back to the East Coast to be with their family. Some others are considering moving out of state in a year or two when their children graduate from high school.
The pandemic motivated BrightPlan to take a stance and adopt a work from anywhere model. We realized our vision for a new world of work now that is digital-first and expect an increasing number of employers to follow suit. The key to a successful remote workplace is trust and empowerment. Done right you can reap strong business results, gain access to a wider talent pool, and enable more happy, productive and engaged employees.