4 Things A Solid Financial Wellness Solution Should Include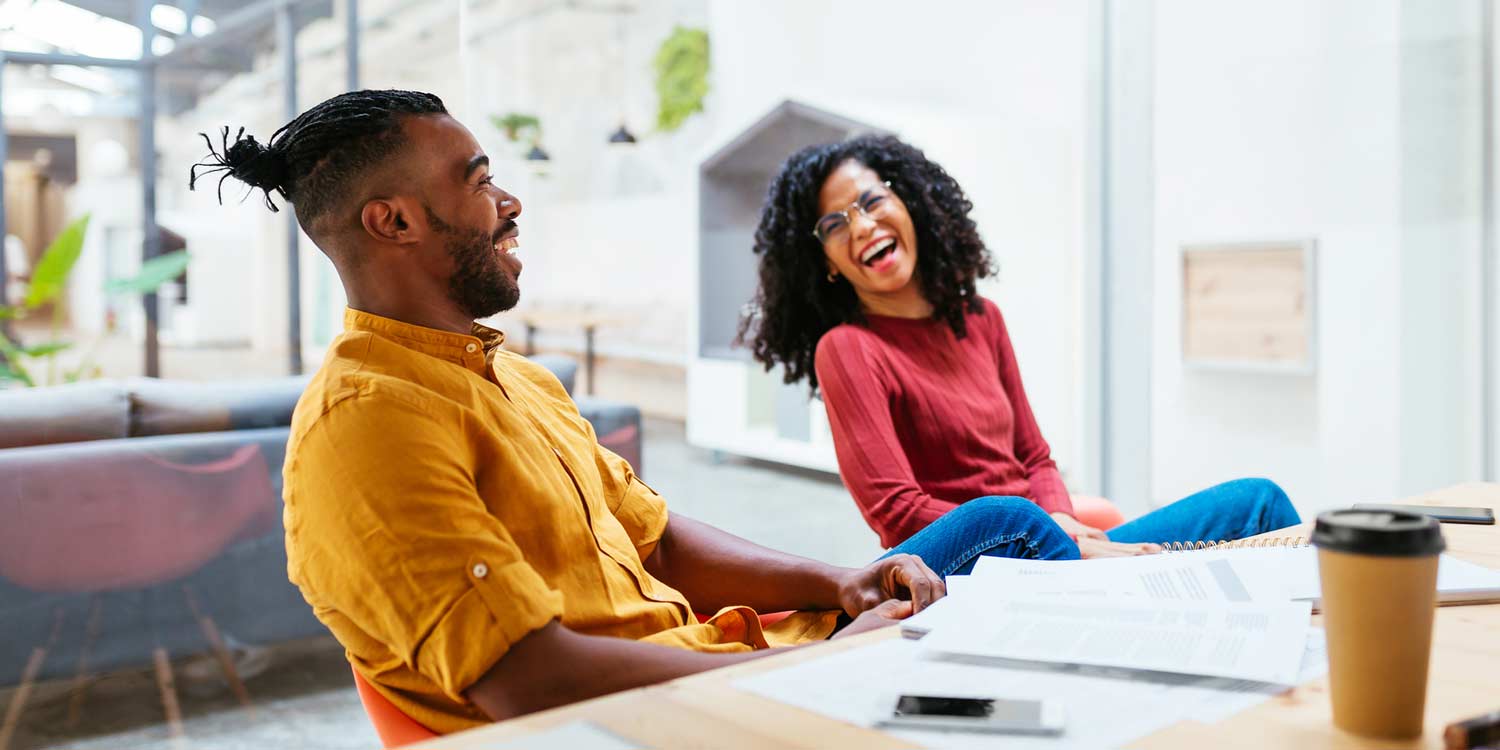 When looking for ways to retain employees, keep them happy, and recruit top talent, more businesses are turning to financial wellness solutions.
Even prior to the Coronavirus pandemic, employees were stressed about their finances. Studies show that 69% of workers are stressed about money and financial issues. Furthermore, 72% of them worry about their personal finances even as they work. This is a sobering statistic, especially when you consider the impact of this anxiety to the overall productivity, engagement, and happiness of your entire workforce.
Adopting financial wellness solutions is a growing trend in the workplace and for good reasons. The positive impact financial wellness can have on your people includes greater productivity, increased adoption of benefits, and improved employee engagement. Plus, employees are asking for it. According to PwC, one in four employees said they want a financial wellness program with an unbiased counselor.
With diverse employee interests, experiences, and goals, looking for a financial wellness solution that meets the many financial needs of your employees can be challenging. When you are shopping around for a solution, a solid financial wellness plan should include a combination of education, personalization, digital ease, and real-life financial support.
BrightPlan's difference is that it tailors financial wellness programs to each individual while also covering all employees.
BrightPlan's Total Financial Wellness Solution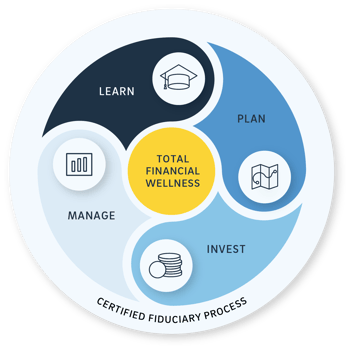 BrightPlan's digital platform and experienced financial advisors deliver Total Financial Wellness through four pillars: Learn, Plan, Invest, and Manage.
Learn
Employees will start their journey with learning. BrightPlan provides videos, articles, and webinars designed to answer the pressing money questions that employees have. Our team works with you to create custom content covering your company's needs. Financial education with BrightPlan is relevant, actionable, and empowering.
Plan
The BrightPlan Financial Wellness Coach™ within the app provides step-by-step guidance for employees to build their financial plan. As they create goals such as building an emergency fund, traveling, and retirement, progress can be seen and made.
Invest
The BrightPlan app is integrated with hundreds of financial institutions which allows it to analyze employee investments, provide guidance tailored to their goals, and keep an eye out for risks in their current strategy.
Manage
BrightPlan grows with your employees. From day one employees get rich data on their net worth, spending, budgets, and a personalized Financial Wellness Score. BrightPlan also empowers employees to adjust their goals over time as plans change.
As employees work with BrightPlan, they get better insights into their financial health and progress towards their goals. And so do employers. BrightPlan shares aggregated data on overall employee financial wellness with employers.
The Human Touch from Financial Advisors
BrightPlan pairs the digital platform with an experienced team of financial advisors from BrightPlan's sister company Plancorp. These advisors can spot gaps in a financial plan and answer employees' specific and personal questions about their finances. As a registered investment adviser, Plancorp is required to act in a fiduciary capacity. Therefore employees receive financial advice tailored to their best interest.
BrightPlan is a leader in Total Financial Wellness. To learn more visit brightplan.com.
1PwC's 9th annual Employee Financial Wellness Survey, 2020 results
https://www.pwc.com/us/en/industries/private-company-services/library/financial-well-being-retirement-survey.html