Four Things To Look For In A Financial Wellness Program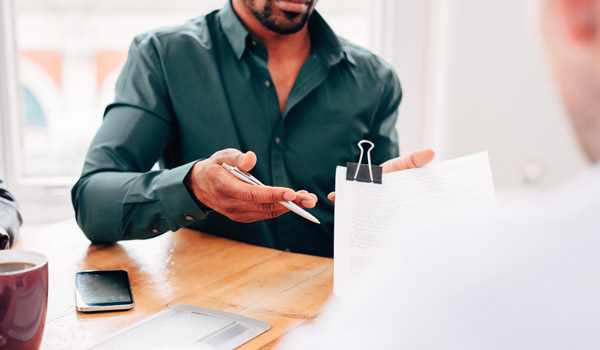 You're considering launching a financial wellness program for your employees. Here's why you shouldn't hesitate.
Did you know that 69% of wage earners are stressed out about their finances and 72% are anxious about their personal finances at work? Just ask around at your company and you'll probably get similar answers. After all, managing money can be stressful and frustrating.
Defining Financial Wellness
Today financial wellness is a sought-after employee benefit relevant to all employees, no matter their gender, age, and income levels.
According to a PwC report, 47% of employees miss work or are less productive and engaged due to financial stress. In addition, 60% of employees are unable to focus on their work. With these numbers, imagine how unproductive your workplace will be if you ignore your employees' need for financial wellness support.
Financial stress affects every person's physical and mental well-being. With this in mind, a Financial Wellness Program is a must-have for both employers and employees.
What Is A Financial Wellness Program?
A Financial Wellness Program should deliver a holistic approach to tackling every aspect of an employee's personal financial life. It's about more than just tracking their finances and educating them on how to budget.
To meet the diverse needs of your workforce, your Financial Wellness Program should be comprehensive. When evaluating a financial wellness benefit, be sure it includes budgeting, financial planning, investing, retirement, insurance, debt management, and estate planning.
For it to be successful, the program needs to be employer-sponsored, trusted by your employees, and enabled by a mix of modern technology and a team of experienced financial advisors that are up-to-date on current market conditions.
What Should Financial Wellness Programs Offer?
Choosing a high-quality program can help you meet the needs of your company and become an employer of choice for employees. Here are four key elements you should look for in a financial wellness program:
Digital Platform: It's important to look for a program that values both the digital approach and human touch. Features should include an online portal that gives you insight into your employees' needs. It should include a place for your employees to learn, set-goals, and watch their progress in a simple format.
A Human Touch: Even the most tech savvy employees want validation that their financial plan will help them achieve their goals. Providing access to licensed financial advisors gives employees the peace of mind that they have built a solid financial plan and allows them to schedule time to navigate big financial questions (or crises!). This valuable benefit builds loyalty among employees, and also provides additional support to HR teams looking to drive adoption and engagement with important financial benefits like a 401(k), stock compensation, HSAs, and more.
Scalable and Portable: A good program is one that's available wherever your employees are and whenever they need it. Employees already manage their finances online, so a digital platform fits their existing habits. Unlike financial coaching only solutions, technology scales to meet the diverse needs of employees, and enables employees to get advice whenever they need it. Your program must be mobile to fit everyone's schedule and should feature individualized planning at scale. The best platforms and solutions will address the specific financial needs of all of your employees in a simple, yet sophisticated experience.
Easy To Implement & Manage: Financial Wellness solutions, like the one BrightPlan offers, should be easily integrated into your existing employee benefits. Enrollment and investing is automated, so no IT integration is required. In addition, life plans and investments are fully portable once your employee retires or transitions.
What's next?
A financial wellness program's purpose is to help alleviate employee financial stress. And as everyone's stressors are different, the program is most effective when it is personalized for every employee.
One employee might be married with kids, another may be getting ready to have their first child, and yet another may be gearing up for retirement. Rather than giving blanket responses and solutions, make sure that the financial wellness program you select is customizable and addresses each employee's specific needs.
The combination of an intelligent AI-powered digital financial wellness platform and a human touch can help in many aspects such as goals-based planning, debt management, insurance, financial education, and smart budgeting and spending analysis, financial stress.
Want to learn more about how BrightPlan can help you? Check out our platform here.