HR Tech 2023: AI and Employee Wellness Take Center Stage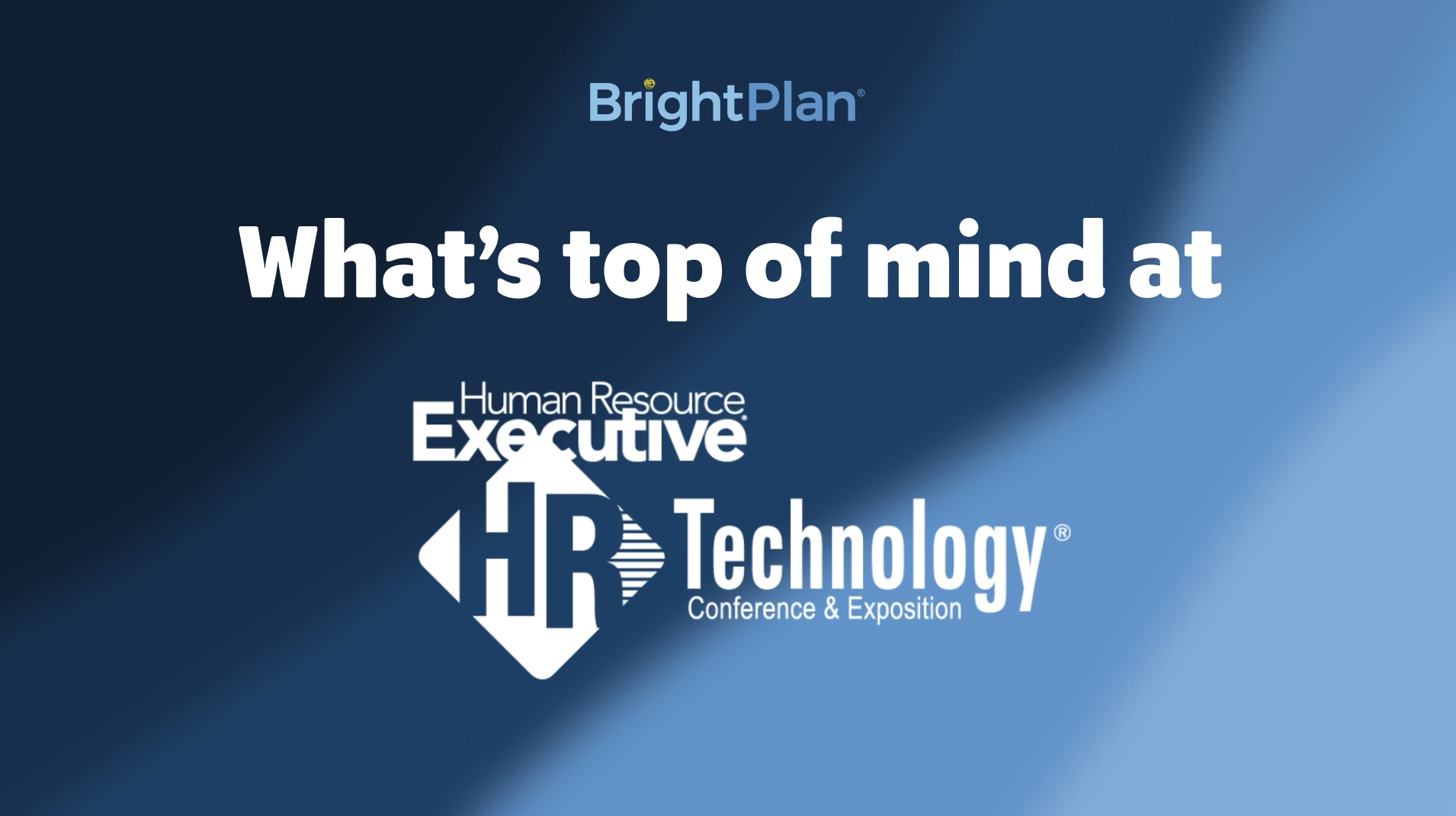 What was the buzz at the HR Technology Conference 2023 in Las Vegas last week? Just about everything AI could conceivably touch in the HR world.
That was no surprise, because the literally star-studded program—featuring actress and women's empowerment expert Geena Davis—was chock-full of AI-related topics designed ultimately to increase productivity, cut HR administrative costs, and help companies compete in the talent market. Plus, HR Tech 2023 was the first since OpenAI released its now-famous disruptive AI tool, ChatGPT, last fall.
HR Tech 2023's Standout Big Idea: Holistic Employee Wellness
But AI technology wasn't the only Big Idea generating buzz at the annual conference. The topic of holistic employee wellness was another theme that created intense interest, both in the keynotes and speaker tracts, and on the show floor. HR execs from the CHRO on down wanted to explore how to improve workers' physical, mental, and financial well-being and resilience, in an effort to improve productivity and company bottom lines.
Perhaps in part because of the anxiety and wellness impact of COVID-19 and its alteration of the world of work—combined with high levels of financial stress due to economic uncertainty and inflationary pressures—the topic of employee well-being was at the top of almost everyone's mind.
There was a strong emphasis on how technology such as AI can best be used to empower HR professionals to efficiently and effectively administer employee well-being programs—without losing site of the central role that humans still need to play in workplace wellness programs. Check out this short feet-on-the-street video to get a quick sense of the vibe at the conference.
And here's a brief wrap-up of some of the most interesting sessions and discussions at HR Tech 2023, many of which focused on these interrelated topics.
Wellness Programs as a Power Boost to Inclusion, Employee Retention, and Productivity
A talk titled "Putting Wellness at the Core of Belonging," discussed recent research on employee wellness, presenting the case that making physical, financial, and emotional healthcare available through the workplace is associated with increased success of inclusion programs—as well as retention, productivity, and engagement.
The well-attended talk by Sarah White, CEO and Head of Strategy & Insights at Aspect 43, and Jessica Miller-Merrell, the Founder of Workology, a workplace resource for HR, recruiting professionals and business leaders, was an important part of HR Tech 2023's program on empowering women in the workplace. The panelists both shared personal experiences and stories, with honesty and vulnerability that resonated with the audience and created a safe space that led to an engaging and open audience Q&A.
Star Geena Davis on Possibilities for Female Empowerment and Achievement
In her talk, "Gender Equality: How the Modern Media Reflects and Influences the Workplace," Geena Davis weighed in on the same theme in a powerful talk about the possibility to empower women to develop new skills—especially if society does a better job at encouraging girls and young women to try new fields of endeavor. Davis, who considers herself and the Institute on Gender and Media named after her as data-driven, gave the compelling example of women and girls in archery, a sport that was rarely pursued by females until 2012, when the youth-oriented films Brave and Hunger Games featured heroines who were archers. By showing women in these fictional roles, Davis says these films helped to open people's minds to new possibilities, offering hope that by showing more women in roles previously held mostly by men, it's possible to produce positive social trends in female leadership and inclusion.
When Cousins are 'Disruptor and Disrupted'—Using AI in the HR Landscape
Perhaps no other event on the program focused as clearly on the proper role of AI technology in HR administration and enterprise competitiveness as a dual-speaker program featuring Nathan Christensen, CEO of Mineral, and his cousin, Zack Kass, a former OpenAI executive who has worked on transformational AI at many large companies and governments, and who called himself a professional "Optimist" in the conference agenda. Perhaps the most interesting parts of their talk, "Disruptor and Disrupted," addressed how to intelligently meld the efficiency AI offers in HR programs with the "vision, wisdom, and courage" that humans can bring to the discipline.
Trends in AI in HR and Employee Well-being Will Remain Hot for Years
HR Tech keynoter Josh Bersin's Talk, "HR Technology 2024: How AI Will Transform the Market Forever," made the point that AI is becoming integrated into the core of HR functions, and among the uses of AI that are hottest right now are those that focus on overall employee experience and on employee well-being in general. But hands down, says Bersin—a top HR tech expert—the top trend to focus on for HR professionals, including CHROs, is AI. And that, it seems, will probably be true for a long time to come.
BrightPlan—in booth 1412 at HR Tech 2023—is a leader in employee financial wellness. At the conference, we offered many fun activities, such as raffles for a Theragun massager and an Ember temperature-controlled smart coffee mug, and comfy sock-giveaways for downtrodden conference feet. Our holistic financial wellness solution provides a digital app combined with human financial planners. If you missed us at the show, it's not too late to catch a demo and explore how you can support your people's well-being and drive productivity and business success.
All in all, it was a fantastic show that has us already looking forward to HR Tech 2024.