Haleigh Albers: How a passion for helping others led her to BrightPlan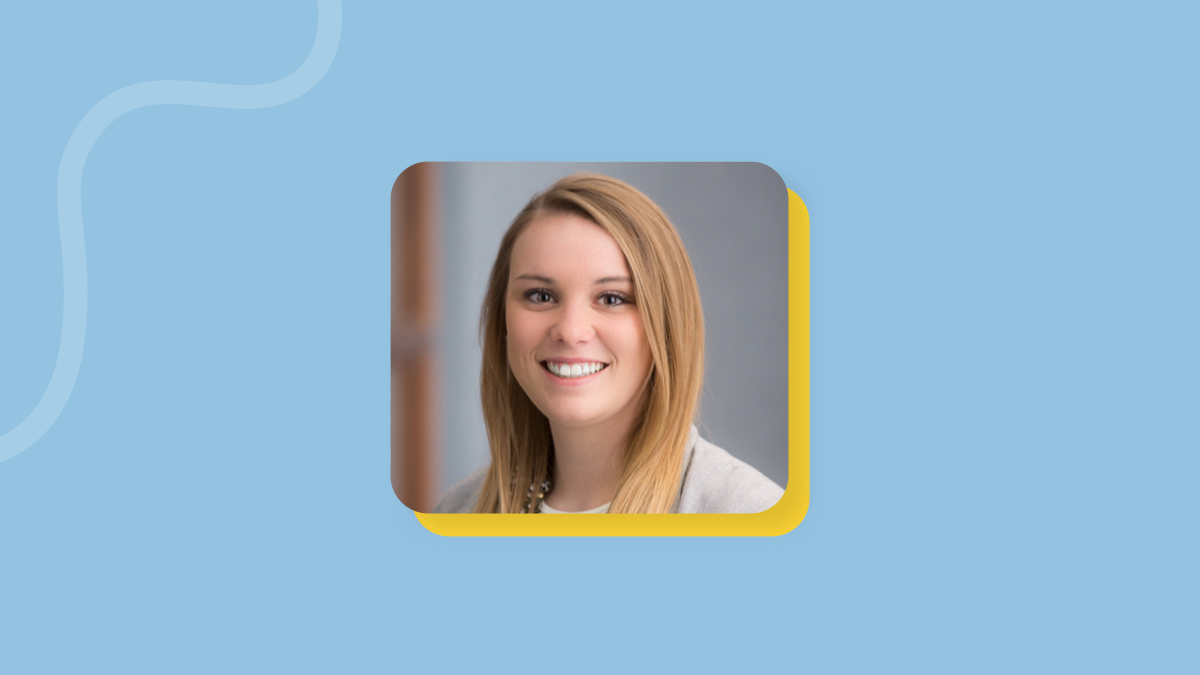 Our Q&A series gives you a behind the curtain look at life at BrightPlan. Hear from our team members on why they love the work that they do.
Get to Know Haleigh:
Haleigh Albers is a Customer Success Manager at BrightPlan. In her role, she is responsible for fostering long-term relationships with our customers and ensuring that they're achieving the goals they set out to achieve with BrightPlan. Haleigh joined BrightPlan in April 2021 and works from her home office in St Louis, Missouri.
Haleigh has a Master's degree in Applied Economics and Finance and is a CERTIFIED FINANCIAL PLANNER™ professional. Prior to BrightPlan, she was a Wealth Manager for Plancorp where she managed day-to-day relationships with clients on complex financial planning issues and had a passion for educating individuals about personal finance. Haleigh helped found Plancorp's InspireHer initiative focused on enabling women to find their financial voice and educating women in the community.
She supports the Alzheimer's Association and held a position on the Alumni Board at McKendree University until recently. She has since shifted her efforts to teaching undergraduate students about financial decision making at Southern Illinois University Edwardsville.
Haleigh loves supporting each customer in their unique situation and is passionate about serving women-run households, especially in times of transition such as a career change, an expanding family, tragic loss, or retirement.
Fun fact: Haleigh will talk to anyone about wine!
Q: What made you decide to join BrightPlan?
A: In my previous role, I felt like I was making an incredible difference being able to work 1:1 with people, but I knew I could have a larger impact. I transitioned to a role at BrightPlan where I could help more people, supporting and serving thousands and thousands of employees versus a smaller number of individual clients. Everyone needs financial support and access to good financial planning. I wanted to step up and provide that support at a broader scale.
Q: What does Total Financial Wellness mean to you?
A: Being able to focus on the things in your life that bring you joy and happiness and not having to worry about finances. Total Financial Wellness allows you to spend more time on the things that you love.
Q: What does a typical "day-in-the-life" look like for you?
A: It always starts with coffee! After that, it's a combination of proactively thinking about what I can do for our customers, handling requests that come in, and meeting with customers—the HR leaders at AMAZING companies across the U.S. I also make sure to stay up-to-date by reading about business, HR trends and other industry news and updates. On a day-to-day basis, there's a high level of collaboration with the BrightPlan team. That's one of the many things I really love about working here. I truly get to be a "Jane of all trades" and work cross-functionally, supporting our product, education, client success, sales, and marketing teams.
Q: What do you love most about the work that you do?
A: The meaningful impact my work has on people—both helping our HR customer teams achieve success and ensuring their employees have the tools they need to be financially well.
Q: Any final thoughts?
A: I love being able to work with our customers authentically. I enjoy coming up with creative solutions to serve the unique needs of their employee populations and address the challenges they face as HR leaders in today's ever-changing environment. Thank you to my customers for that!
Stay tuned for more employee spotlights in our Q&A series. If you're interested in learning more about life at BrightPlan, visit our Careers page.