Unveil the Investment in Your People With BrightPlan's Total Rewards Statement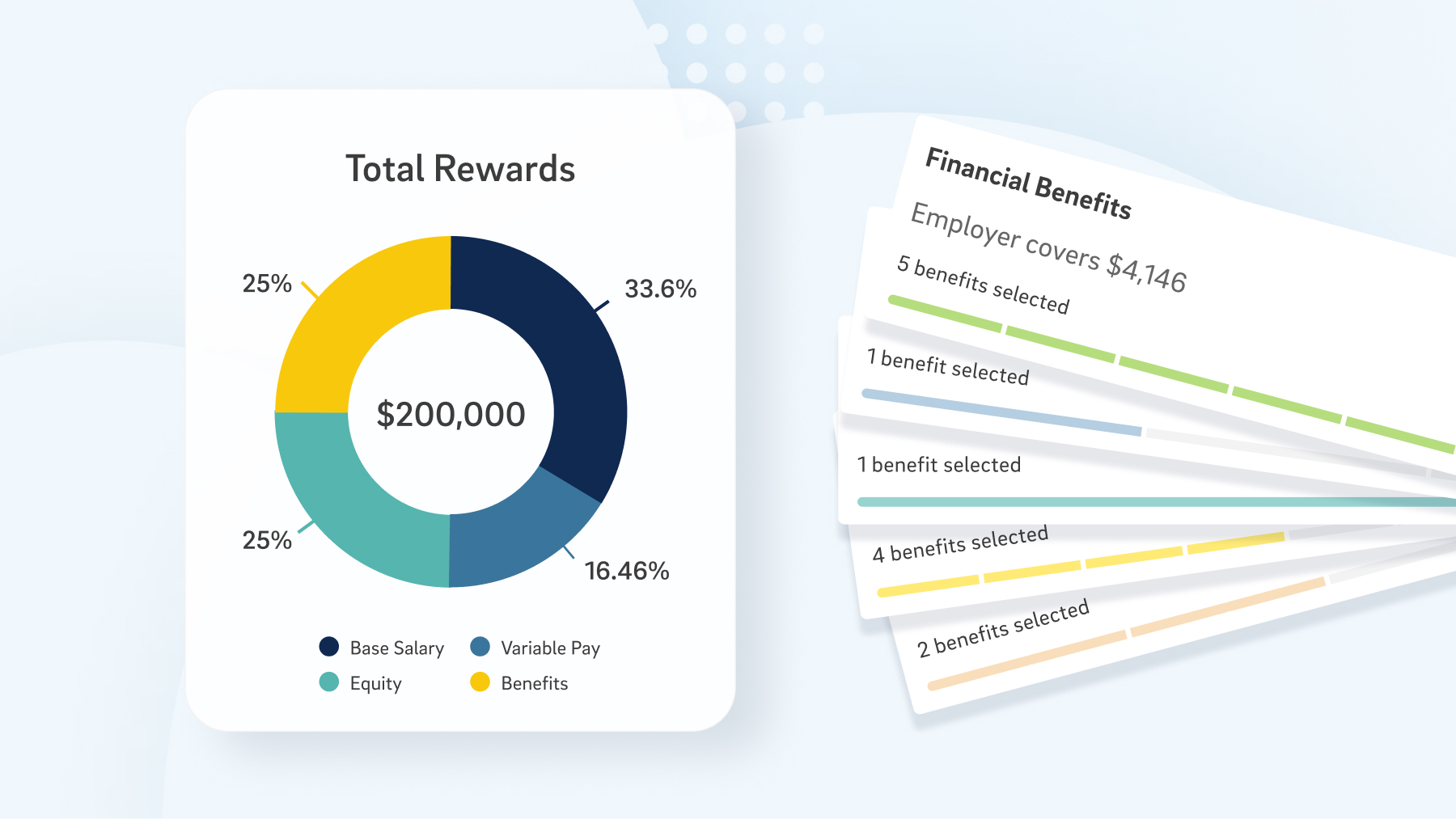 In today's economic climate, where financial stress and uncertainty are mounting, employers face a critical challenge: how to improve the return on the investment they make in their workforce. Beyond salary, many employees are unaware of the substantial outlay their employers make on their behalf, leading to feelings of underappreciation and a lack of commitment. Benefits, the second highest people-related cost for employers after payroll, are particularly challenging for employers to communicate and quantify the value of – and for employees to appreciate and optimize. As open enrollment season approaches, it presents an opportunity for employers to better enable their employees to understand and activate the full spectrum of their total rewards.
The Challenge
One of the key obstacles employers face in communicating total compensation and rewards is the difficulty of providing a comprehensive and ongoing dollar value to the entire rewards package. Often, statements are provided infrequently and require HR to piece together pay and benefits information from multiple systems, making it a complex and time-consuming task. Statements like these, though they communicate the investment value, don't illustrate the impact of this investment in the context of an employee's personal financial life. As a result, employees don't know the true investment employers make in their people.
BrightPlan's Employee Total Rewards Statement
Recognizing the need employers and their HR teams have for clear, ongoing, and contextual communication, BrightPlan launched its Employee Total Rewards Statement. This innovative tool provides employees with a comprehensive understanding of the investment their employers are making in their overall well-being. By showcasing the dollar value of benefits, base salary, variable compensation, and equity compensation within the BrightPlan app, this new feature connects total rewards to an employee's personal financial plan and success and helps HR teams improve the return on their investment in their workforce.
Unlocking the Potential
Here are just some of the ways BrightPlan's Employee Total Rewards Statement empowers HR leaders:
Supports open enrollment and new hire onboarding: By leveraging BrightPlan's Total Rewards Statement, HR can educate employees on their benefits and provide decision support during new hire onboarding and open enrollment. This ensures employees understand what benefits and rewards are available to them and they can make the best selections for themselves and their families.
Informs decision-making through intent data: With the Total Rewards Statement, BrightPlan has the ability to provide HR leaders with data and insights into their employees' preferences and needs, allowing them to curate the right benefits offering based on real-time needs.
Provides support for major life events: The feature assists employees during significant life events, enabling them to make informed benefits selections based on their unique financial circumstances and goals. Whether it's marriage, having a baby, or going through a divorce, employees can get valuable support from Certified Financial PlannersTM and confidently align their benefits with their changing needs.
Helps employees understand compensation changes: The Total Rewards Statement allows employees to visualize compensation changes in the context of their holistic personal finances, emphasizing the impact of those changes on their lives.
Having clear insight into the total value of the investment a company makes in its people and helping employees utilize the benefits and rewards available to them is crucial to fostering a culture of care. BrightPlan's Total Rewards Statement enables employers to attract top talent, engage and retain their workforce, and build a workplace where employees feel appreciated and supported.
To learn more about BrightPlan's approach to Total Rewards Statement, read the press release.