The Business Impact of
Employee Financial Wellness
webinar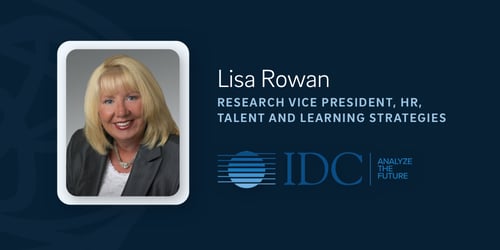 Employee experience is a key focus area for companies especially today, as it directly impacts productivity and engagement. According to leading market intelligence firm IDC, employers that invest in robust employee experience programs have employees who plan to stay with the company 6 to 10 years on average. These employees are also 35 times more likely to feel like part of one team driving business results.1

Employee well-being is an essential component of the employee experience and a strategic imperative. Financial wellness is central to any well-being program, as money is the number 1 stressor for Americans. Programs that help employees navigate their financial life can help create empowered, confident employees and go a long way in improving an organization's overall employee experience.
View this on-demand webinar with guest speaker Lisa Rowan, Research Vice President, HR, Talent and Learning Strategies, to hear first hand the business impact of employee financial wellness. Lisa was joined by Larry Robinson, Chief Product Officer at BrightPlan to discuss:
The financial wellness landscape and market trends
What capabilities to look for in a solution
How to drive employee engagement and what success metrics to look for
1 IDC Market Spotlight, sponsored by BrightPlan, The Business Impact of Employee Financial Wellness, October 2020.