The HR Data Treasure Trove: Actionable Insights to Enhance Your People Strategy
On Demand Webinar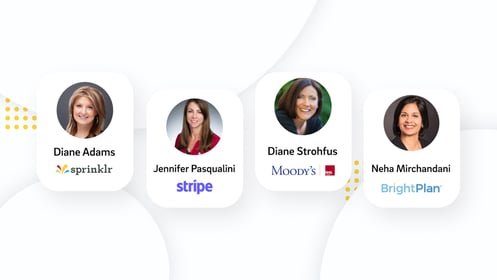 Building an impactful people strategy that is rooted in supporting shifting workforce needs and business priorities is a hefty challenge for employers and HR leaders today. While HR teams have a treasure trove of information about their workforce, they struggle to glean insights from this data that lead to clear action. In order to make informed decisions and better support their people, they need concrete evidence that reveals areas of strength and gaps. They also need to understand how their efforts are impacting key business metrics, such as retention, engagement, productivity, benefits utilization, and progress on diversity, equity and inclusion (DE&I) initiatives.
Hear from senior HR leaders from Sprinklr, Stripe, and RMS about how to leverage your workforce data to enhance the employee experience and drive business success.
Disclosure: This session may include statements about BrightPlan by current clients and advisory board members. BrightPlan is not providing any compensation in exchange for these possible statements.