WELLNESS
BAROMETER
SURVEY
Financial stress costs
employers $4.7 billion per week
Financial stress costs
employers $4.7 billion per week
HR is the secret success story of the pandemic
Companies and HR handled the pandemic well. 71% agree HR's
job has been more challenging and 46% trust HR more.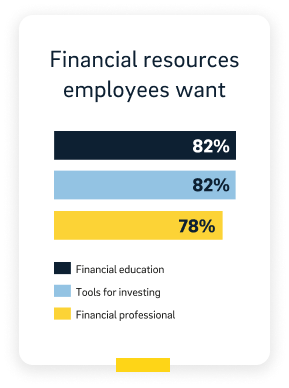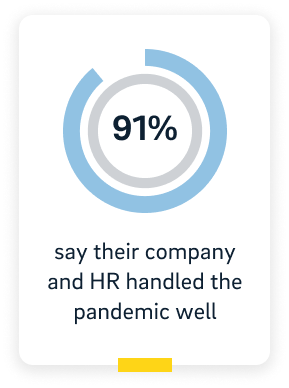 Financial stress skyrocketed
65% of employees are stressed about their finances and are looking to employers for support.
State of employee finances
56% saved more, 53% decreased their emergency savings and 64% plan
to splurge post-pandemic. Financial literacy continues to be low.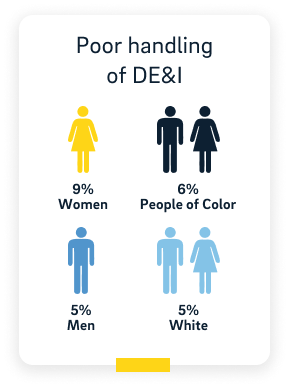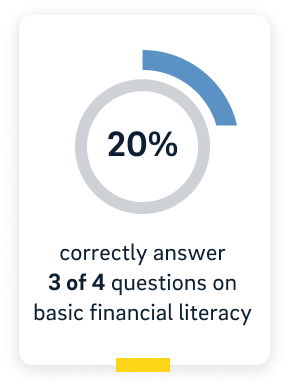 Diversity, Equity and Inclusion
87% say their company handled Diversity, Equity and Inclusion (DE&I)
issues well, but there is room for improvement.
Post pandemic, employees continue to look to employers for support.
Learn more about what employees want.
CITE Research on behalf of BrightPlan surveyed 1,500 knowledge workers at companies with 1000+ employees in the US between April-May, 2021. This included a mix of HR leaders and employees in various industries including technology, healthcare, manufacturing and energy.
You are currently viewing the 2021 Wellness Barometer Survey Results.
See the latest results in our
2023 Wellness Barometer Survey here:
Infographic
to see the highlights of the 2021 Employee Wellness Barometer Survey as an infographic -- free to access and will be displayed as you close this window.
Report
This report looks at the state of today's workplace wellness -- fill out the form to download the complete 2021 Employee Wellness Barometer Survey report.
Webinar
View this on-demand HR.com webinar featuring the National Wellness Institute and BrightPlan. You will learn latest trends related to employee well-being and engagement in a post-COVID world.