4 Employee Benefits To Keep On Your Radar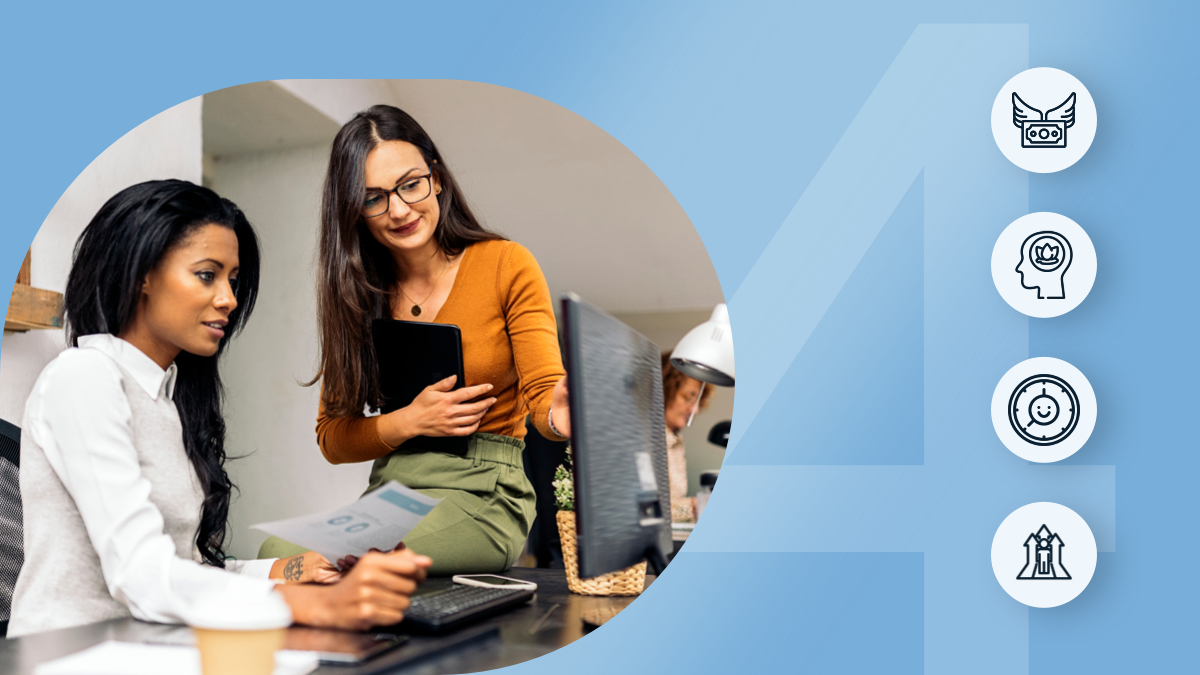 The workplace is undergoing a fundamental shift. Amid mounting employee stress and changing workplace norms, employee priorities are evolving. According to BrightPlan's 2022 Wellness Barometer Survey, 78% of employees are prioritizing work/life balance, 38% are seeking greater mission and purpose, and 25% want to take a break from work.
Companies are addressing employee careabouts by offering a new range of innovative benefits. Which employee benefits should you prioritize to keep your employees well, happy and engaged?
Top Benefits Employees Want
Financial Wellness Programs
The 2022 Wellness Barometer Survey found that 72% of employees are stressed about their finances, predominantly due to rising inflation, market volatility and retirement planning. With financial stress at record levels, employees report financial wellness benefits as the number one most desired benefit. We also found that only 13% of employees have basic financial literacy. Employees are, thus, recognizing the need to improve their financial situation. However, many do not know where to start or who to trust. Employers are in a unique position to provide reliable information and support for employees, and nearly 90% of employees want their employer to provide financial tools and resources.
Mental Health Benefits
More employees are leaving their jobs for mental health reasons than ever before. Since 2020, 50% of employees have left roles due to declining mental health, with Millennials (68%) and Gen Z (81%) most impacted. Our survey found that mental health benefits were the second most prized employee benefit. While the work-from-home era has introduced new stressors to employees' lives, it has also made accessing mental health care easier than ever, thanks to the proliferation of mindfulness apps and online therapy. Tools and resources like stress management training, mental health days, and employee assistance programs (EAPs) can go a long way in improving employees' overall well-being.
Flexible Time Off
Our survey shows that flexible time off is another highly desired employee benefit. Generally, these policies allow employees to take time off within reason as long as they are still able to meet the demands of their job. Flexible arrangements are critical for helping mitigate stress and allowing employees to maintain a healthy work-life balance. Additionally, flexible time off places an emphasis on the quality of work rather than following a fixed schedule.
Professional Development
Professional development is also high on employee wish lists. During the pandemic, many employees took time off to focus on other priorities. They are now realizing they may need to catch up on some skills development. According to University of Phoenix's 2022 Career Optimism Index, more than half (52%) of workers said they need to learn new skills within the next year to continue their careers. However, 29% don't feel optimistic about the opportunities they have for training or learning new skills. Opportunities for internal mobility as well as frequent and forward-looking conversations between managers and their employees can go a long way in improving employees' sense of purpose within the company. Invest in employees' development and they will be more likely to stay.
Improved financial, mental, social and career well-being can help improve not only employees' performance and engagement but also employee retention. Further, investing in the right benefits can increase job satisfaction and employees' sense of belonging.