SHRM '23 Recap: Culture & Employee Well-being Take the Spotlight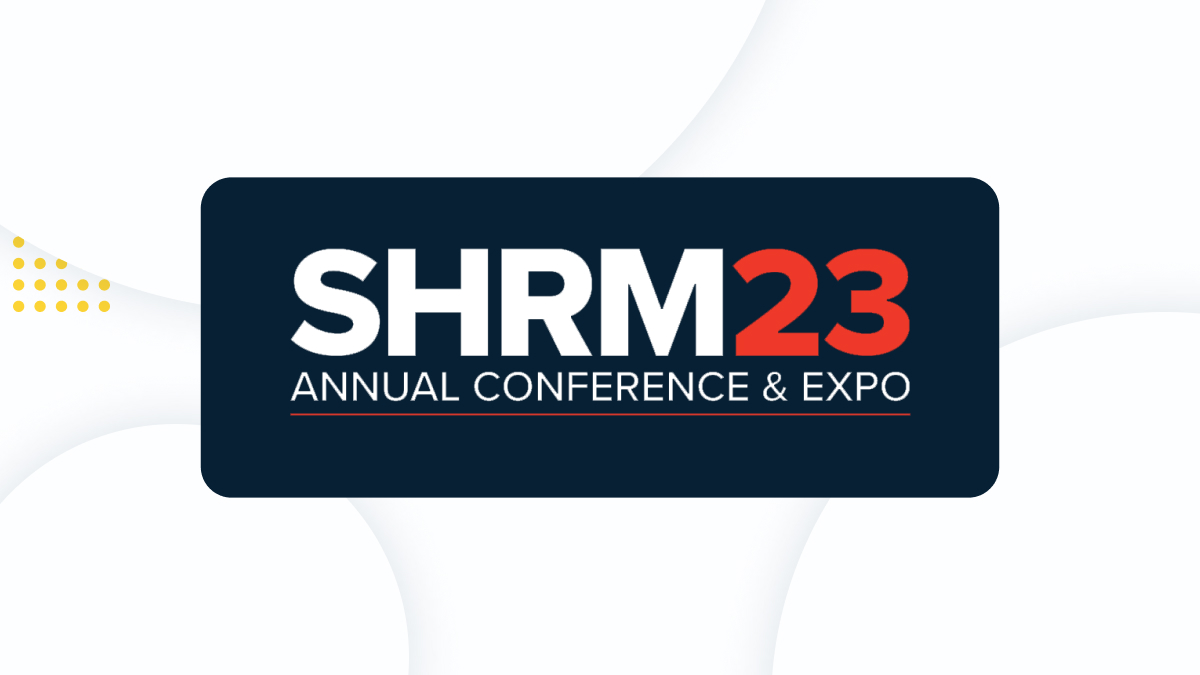 This year's annual SHRM Conference took place in Las Vegas and ran from June 11, 2023 to June 14, 2023. The event was a hub of energy, featuring thought-provoking keynote speakers, engaging discussions, and valuable networking opportunities. The show floor was abuzz with vendors and HR leaders alike talking about how to support employees during these challenging times, how to do more with less, and the evolution of the future of work. Here are some of the highlights from the event.
Speaking Sessions
The theme of workplace culture was loud and clear at this year's conference. Prioritizing workplace culture is an imperative especially in addressing current workplace challenges and rebuilding trust within organizations. BrightPlan's Wellness Barometer Survey found that in 2023 just 63% of employees trust HR and upper management at their company, down from 83% in 2022. Additionally, 64% say that their organization places more importance on profits and bottom line than employee well-being.
Oscar Munoz, Former CEO of United Airlines:
In a Fireside Chat, SHRM Chief of Staff and Head of Public Affairs, Emily Dickens, sat down with Former CEO of United Airlines, Oscar Munoz, to discuss the transformative power of empathetic leadership. Munoz highlighted the importance of listening, learning, and leading, and offered advice to leaders on how to prioritize their time and energy. He emphasized the significance of embracing an employee-first culture and effectively communicating with a dispersed workforce. By fostering a culture that prioritizes employee well-being, growth, and development, employers can create a positive work environment where individuals can thrive and contribute their best.
Leaders agree. The 2023 Wellness Barometer Survey reinforces that employee well-being is a top business priority. HR and C-Suite's biggest people-related challenges this year are supporting employees' holistic well-being and enabling employee growth through learning and development. Additionally, in the current economic climate, an overwhelming majority of leaders (95%) state that employers should help employees with their financial well-being.
Munoz also touched on the topic of leaders speaking out on social issues, emphasizing the importance of authenticity and aligning actions with company values. By demonstrating a genuine commitment to social responsibility and actively engaging in relevant discussions, leaders can contribute to shaping a positive impact beyond the confines of their organization.
John Ferguson, CHRO of NASCAR:
John Ferguson, CHRO of NASCAR discussed the importance of becoming an employer of choice. "We must continue to strive to be great places to work by offering flexible benefits, positive work culture, and opportunities for growth and development," he said. Ferguson shared that top companies prioritize trust, transparency, engagement, communication, and intention.
Show Floor
In addition to an array of concurrent sessions, the show floor buzzed with engaging conversions and insightful exchanges. It was great to see this level of energy back at SHRM.
BrightPlan "knocked the socks off" of attendees:
At the BrightPlan booth, attendees enjoyed demos, exciting giveaways and lively games of pong. Visitors were asked how their employees are currently "socking away" money for the future and left with a pair of lively socks. We also gave away prizes that focused on wellness and included drawings for Theragun massagers and heated mugs.
Discussions at the BrightPlan booth centered on the unprecedented challenges faced by HR leaders in today's market landscape. Financial stress, driven by concerns over high inflation, market volatility, and a potential recession, was a common theme. Employees are increasingly looking to their employers for comprehensive solutions that go beyond basic 401(k) programs and HR leaders expressed a growing focus on cost efficiencies and making targeted investments in employee well-being by leveraging data-driven insights.
Key Takeaways
Throughout the conference, employee well-being, workplace culture, and empathy emerged as recurring themes. Speakers and attendees alike emphasized the importance of trust and creating environments where employees feel cared for and understood, both professionally and personally. As HR leaders shape their priorities for the remainder of 2023, it is crucial to recognize the pivotal role that trust and culture play in supporting employee well-being and organizational success. By prioritizing and enhancing these initiatives, HR leaders can create an environment where employees feel a sense of belonging, leading to increased productivity, loyalty, and a thriving workplace.
In case you missed us at SHRM, we'd love to connect and show you how BrightPlan's Total Financial Wellness solution can help you enhance the holistic well-being of your employees and better engage and retain talent. Book a demo today.