Supporting Employee Well-being During Financial Wellness Month & Beyond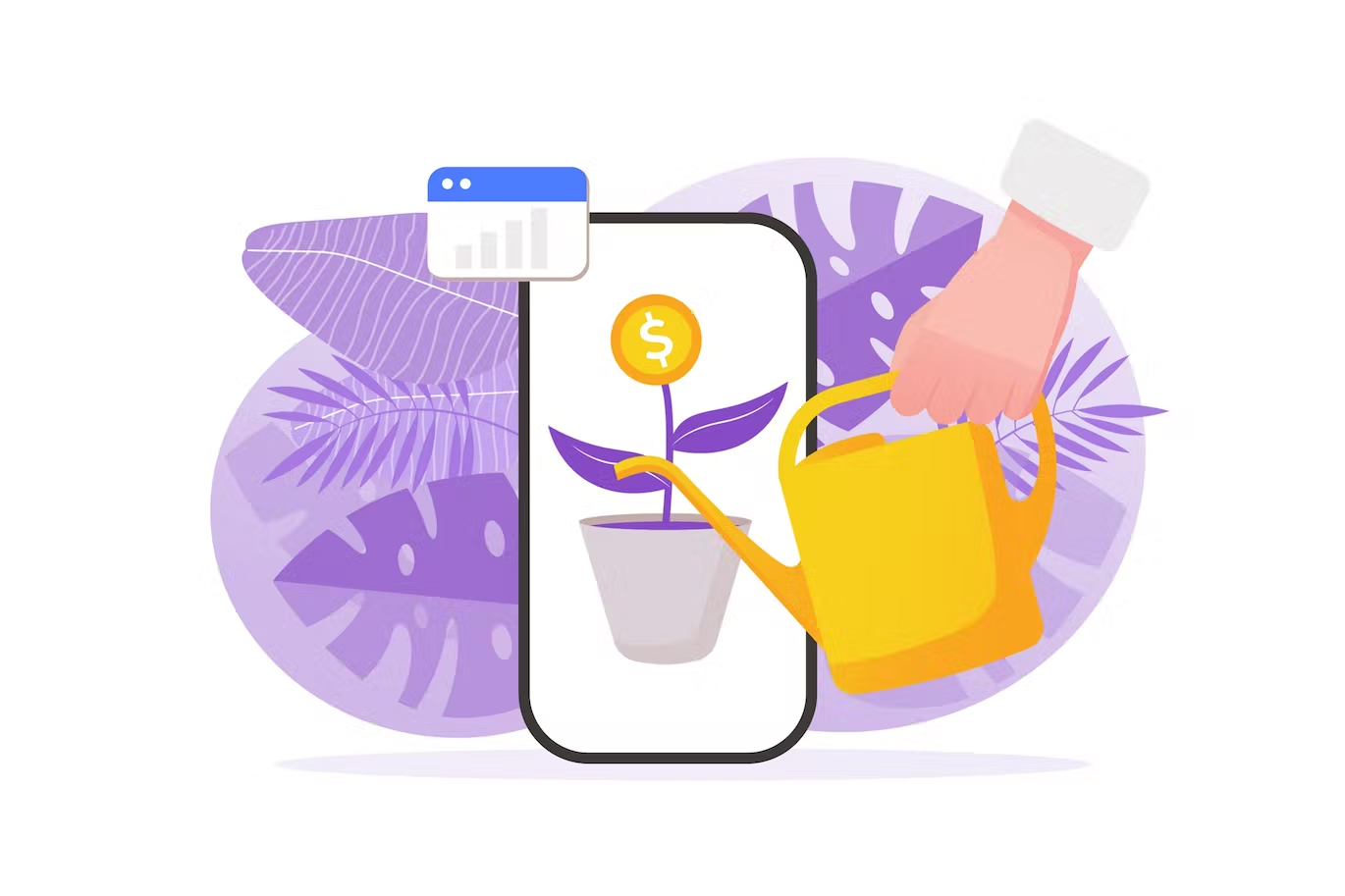 January is National Financial Wellness Month, a time dedicated to promoting financial literacy and well-being. After the spending spree that comes with the holiday season, the new year serves as an opportunity to establish positive financial habits. While many of us typically resolve to live a healthier lifestyle, prioritizing our financial health needs to be part of this important goal.
Financial stress is one of the most pressing concerns among today's workforce. 72% of employees are stressed about their finances – often compounded by a lack of knowledge related to fundamental personal finance topics, such as managing debt, building emergency savings, and investing for the future. Financial stress can not only lead to lower workplace productivity and engagement but also adverse health effects, increased missed workdays, and higher healthcare costs.
With financial stress mounting, employees are looking to their employers for financial support. Over 80% want financial education, tools for investing, and access to a financial professional. Employers and HR leaders can address this immediate need by offering financial wellness benefits as part of their total rewards package. Providing your employees with a comprehensive financial wellness program can help fast-track their financial literacy, guide them to financial stability, and demonstrate that you care about their overall well-being.
The importance of financial wellness
Here are some of the benefits employers can gain by helping their employees improve financial well-being.
Increased productivity & engagement. Financial stress impacts employee performance. BrightPlan's 2022 Wellness Barometer survey shows that financially stressed employees lose on average 11.4 hours of productivity each week, costing US employers more than $4 billion per week*. Conversely, financial confidence can help promote employee engagement and productivity.

Lower healthcare costs. Financial concerns can have serious implications on physical and mental health and overall well-being. This can translate into more sick days and increased healthcare premiums for employers and employees. Financial stress and money concerns may also cause employees to forgo preventative or routine healthcare checks due to high costs. However, when employees feel financially secure, their physical and mental well-being improves.

Increased on-time retirement. Financially stressed employees may be more likely to delay retirement, costing US employers an average of $50,000 per employee each year that they delay retirement. Generally, this is a result of higher labor costs and increased healthcare premiums. Delayed retirement can also hamper career growth for mid and entry level top performers, impacting employee engagement and retention. Financial wellness benefits can enhance employees' financial security and give them increased confidence to retire on-time.

Stronger talent acquisition & retention. By prioritizing employees' financial well-being, companies demonstrate that they care for and support their employees. Financial wellness benefits empower employees to achieve their financial goals and future, boost engagement, and set you apart as an employer of choice.
How to drive employees' financial well-being
Here are some ways you can help enhance your employees' financial well-being.
Establish a baseline. Consider assessing your employees' financial wellness to establish a baseline and determine where they need help and the types of financial resources that will be most beneficial to them. Also ask for their direct feedback on the types of financial tools and resources that they would find most valuable. This will give you a clear path forward for what you should prioritize and how to best roll out these new benefits and resources.



Partner with a trustworthy solution provider. A third-party financial wellness provider should educate and coach your employees based on their unique needs. Look for a partner that can serve as an extension of your HR team, one that will guide you through the launch and beyond to drive employee engagement and utilization. Here are a few key questions to ask when evaluating solutions from a financial wellness company:

Digital + Human: Does the solution include a digital app paired with experienced financial planners to accommodate a range of employee preferences?

Learn: Does the solution include educational content and sessions on relevant financial topics customized for your company?

Plan: Does it guide employees step-by-step through setting and planning their financial goals?

Invest: Does the solution include investment advice―including for their 401(k)?

Manage: Does it allow each person to see where they stand financially and analyze day-to-day spending?

Data and insights: Does it provide HR teams with employee insights, empowering them to better support their people, improve decision-making and demonstrate ROI?

Fiduciary: Does the financial wellness company adhere to the fiduciary standard? Are they certified by a third party to ensure adherence to that standard?

Optimize existing employee benefits. Your organization most likely already offers some form of financial benefits like a 401(k) plan, health savings accounts (HSAs), student loan assistance, or debt consolidation. It's not about replacing these when you implement a Total Financial Wellness program. It's about offering a holistic financial wellness program that helps increase engagement, adoption and utilization of these benefits through financial education, tools for planning, and access to financial planners.
Employers can help improve employee financial well-being by offering comprehensive financial wellness benefits that educate and guide their people to achieve their life goals with confidence. Learn how BrightPlan can support your employees' well-being during National Financial Wellness Month and throughout the year.


*Disclosure: Assumes there are 97,983,000 knowledge workers in the U.S. with an hourly wage of $36.68. Source: Federal Reserve Economic Dataset, BrightPlan. For more information, see the full

report.