DE&I & The Employee Well-being Connection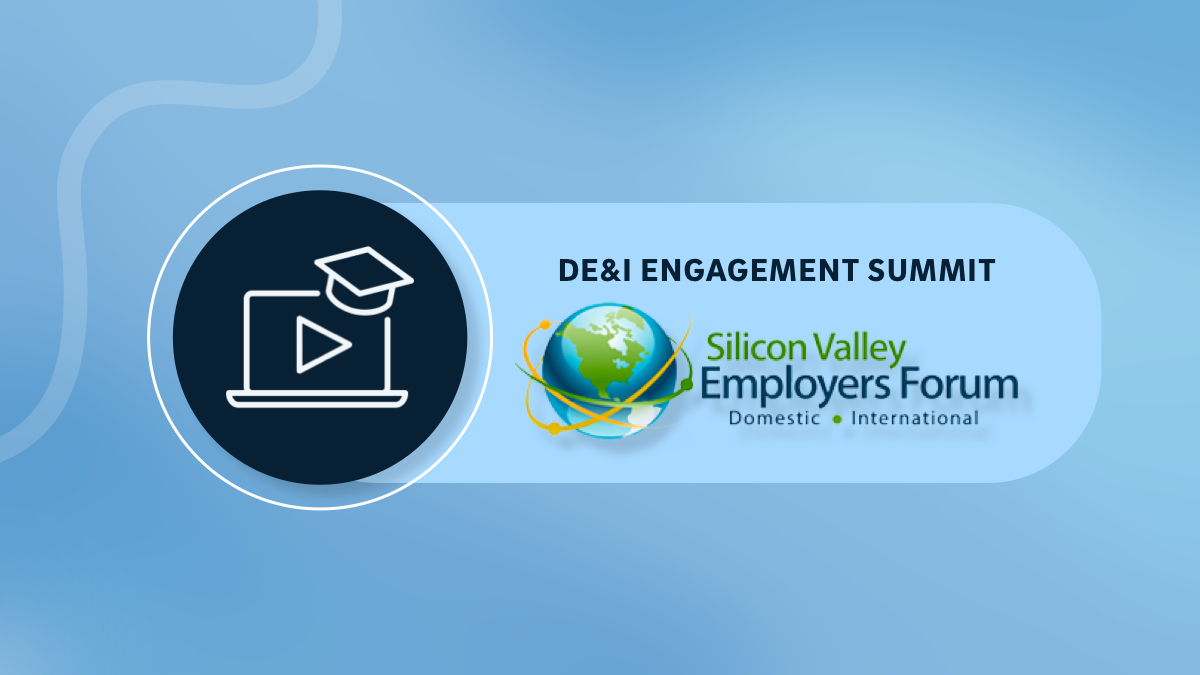 Diversity, equity and inclusion (DE&I) is about bringing together all employees and their various perspectives and experiences to create an environment where everyone can thrive. Supporting employees' holistic well-being increases feelings of belonging, ensures equitable treatment and fosters a sense of purpose, positively impacting the employee experience.
BrightPlan recently participated in the Silicon Valley Employers Forum (SVEF) DEI & Engagement Summit. Lindsay Madaras, LivingWell Manager at Bread Financial, along with Neha Mirchandani, CMO and Head of People at BrightPlan, discussed the DE&I and employee well-being connection and how Bread Financial prioritizes a culture of care and belonging through their award-winning employee well-being program.
Here are some key takeaways from the session:
Bread Financial is Integrating Well-being with DE&I
LivingWell is Bread Financial's award-winning holistic well-being program. The program launched in 2013, focusing primarily on physical health and basic financial education. Since then, LivingWell has expanded to address multiple areas of well-being including mental, financial, and community health.
Today, Bread Financial works hard to infuse health and wellness into their DE&I and community initiatives. Through partnerships between Environmental and Social Governance (ESG), LivingWell and DE&I representatives, Bread Financial creates awareness and offers customized education, programming, and specialized events for associates. Bread Financial understands that every associate has a unique need based on their experience and background and provides education and resources tailored to specific groups. To this end, LivingWell has delivered webinars on topics, such as women and money, financial planning for same-sex couples, saving for college and student loan support.
Financial Wellness is Tightly Connected to DE&I
Neha Mirchandani shared the powerful connection between financial wellness and DE&I. If we want to truly address the diversity challenge and create a culture of inclusion, we need to focus on financial well-being. Addressing the wage gap and developing fair and equitable hiring practices is a good start, but employers need to go much deeper.
Finances are the biggest source of stress, and for many employee populations, the reasons for this are systemic. According to the Federal Reserve, on average, white families have accrued eight times the wealth of Black families and five times the wealth of Hispanic families. Additionally, women feel 23% less confident than men in investing and wealth building.
Employers have an important role to play in this mix. They can support the needs of underrepresented groups by offering benefits that truly matter and help create a sense of safety and security for employees and their families.
Bread Financial Identified Key Priorities for Financial Wellness
Recognizing that a large number of their associates were stressed about their finances, Bread Financial chose to expand their financial wellness offering. Previously, LivingWell facilitated financial education sessions through their 401(k) provider and local credit union, but they lacked a comprehensive solution and realized that they needed a more comprehensive and scalable program to support their associates' holistic well-being.
When choosing a solution, they prioritized the following features:
A holistic approach to financial well-being: One that addresses all aspects of associates' lives and covers everything from paying down debt to helping employees who unexpectedly lose their spouse, meeting associates where they are in their life journey.
Unlimited advisor calls: Access to fiduciary financial planners for all employees, regardless of net-worth. Combining the digital with the human experience provides high-touch service at no-cost to the associate.
Employer-sponsored: Associates access the solution for free and participate in education sessions during paid company time, consistent with LivingWell's mission to make holistic well-being accessible to all employees.
Data & Insights: Utilization data and insights that Bread Financial can share with their Financial Investment Committee. This information helps drive decisions on other investments to improve their benefits, such as the need for a student debt program or enhancing their 401k program.


DE&I & The Employee Well-being Connection
Bread Financial has fostered a culture of care by providing intentional and thoughtful benefits for associates and encouraging them to engage and participate in the program. Employee engagement scores consistently trend high in comparison to other high performing companies. In 2021, Bread Financial compared associate engagement survey data results with those of Fortune 500 companies (Bread Financial : 77% Favorable vs. Fortune 500: 72% Favorable). Bread Financial beat the Fortune 500 companies on 15 of 17 comparable items. Additionally, associate survey data also shows that over 2/3 of associates believe Bread Financial is more concerned than other companies about associate health and well-being.
Building a culture of inclusion and belonging is critical for employee well-being and can go a long way in creating a workplace in which employees can thrive, ultimately leading to better business outcomes.
Disclosure: This session included statements about BrightPlan by current clients, BrightPlan did not provide any compensation in exchange for these statements.